Meow Wolf | Omega Mart 3D Billboard
3D 'Magic Eye' Anamorphic Billboard on the Las Vegas Strip.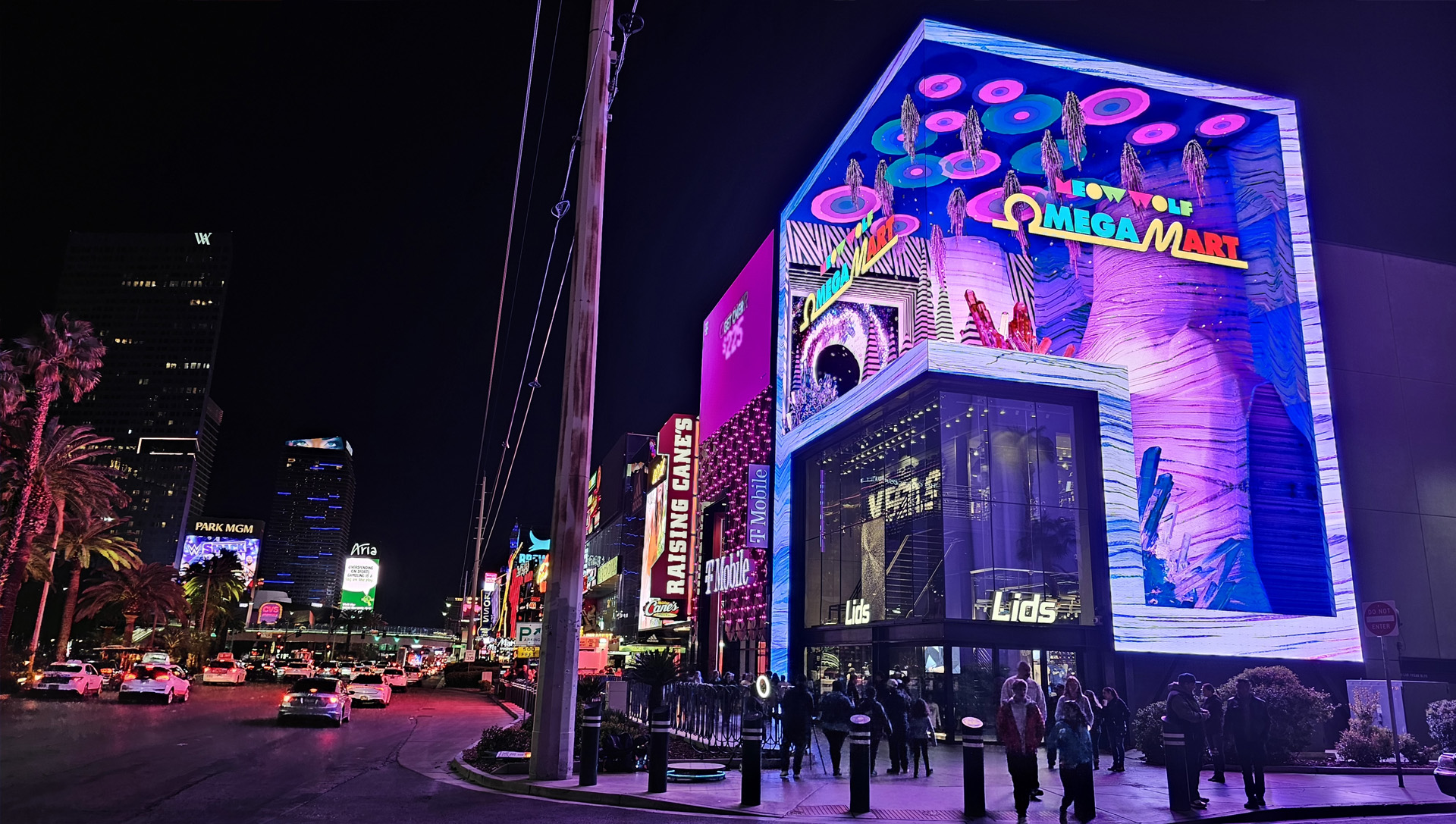 THE CLIENT
Meow Wolf is an arts production company that creates immersive, multimedia experiences that transport audiences of all ages into fantastic realms of storytelling. Their work is a combination of jungle gym, haunted house, children's museum, and immersive art exhibit. This unique fusion of art and entertainment gives audiences fictional worlds to explore at their two permanent exhibitions, House of Eternal Return in Santa Fe, Omega Mart in Las Vegas, and Convergence Station in Denver.
THE BRIEF
Meow Wolf asked us to create a 3D anamorphic 'magic eye' billboard to promote their Meow Wolf Omega Mart attraction in Las Vegas.
THE CHALLENGE
Designing, modeling, and animating a giant banana with 3D fluid gushing from it, while maintaining a visual 'sweetspot' where the two sided L.E.D. display fools the eye and creates a 3D image. 
THE DELIVERY
An exciting ainmated billboard that truly dazzles to eye of the visitors on the Vegas Strip.